3 Reasons To Choose Kung Fu Over A Team Sport
Are you having doubts whether to sign/keep your child up for a youth sports team or a martial arts program like kung fu? Not sure how to choose between the two? Then you need to know the unique benefits offered by a kung fu martial arts class to help you make an informed decision. Our martial arts program at KEI Kung Fu involves working in a group environment. There is no competition, and we focus on personal growth and sportsmanship. When we look at football, hockey and other common team sports, this might make you think that kung fu will give your child exactly the same benefits. What you might not see are the fundamental differences between martial arts and youth team sports.

Life-skills
The goal of most youth team sports are physical progression along with the development of teamwork skills – pretty standard. Martial arts like kung fu are most certainly about the pursuit of harmony between physical, mental, social, life-skills and self-mastery. Even though you may look at the activities during the classes and see your child working as an individual, they learn teamwork as part of the academy experience, working with others to improve their own skills. In fact, we could say that kung fu martial arts fulfills all of the same skill type goals as do traditional sports. There is, however, one major difference. Kung fu also offers real world skills including anti-bullying, assertive voice control and self-defence. These are skills that will literally serve your child for their entire lives. While the ability to kick a football or spike a volleyball might fade and not be applicable to life off the court, self-defence and awareness skills that are gained during kung fu practice are always going to be important and applicable. This marks a major difference between kung fu and team sports.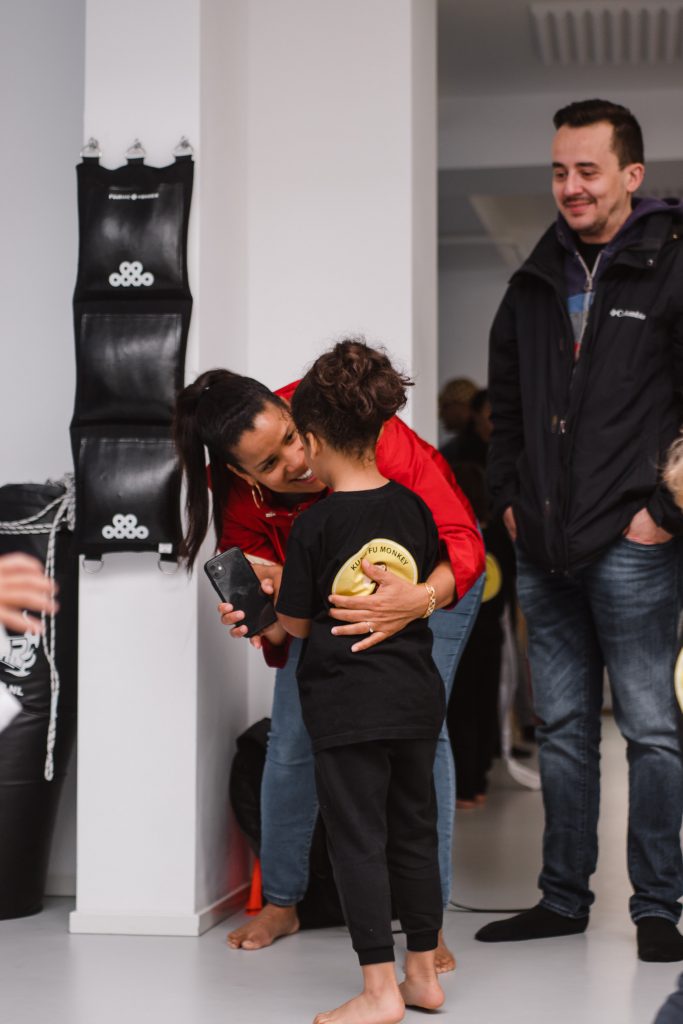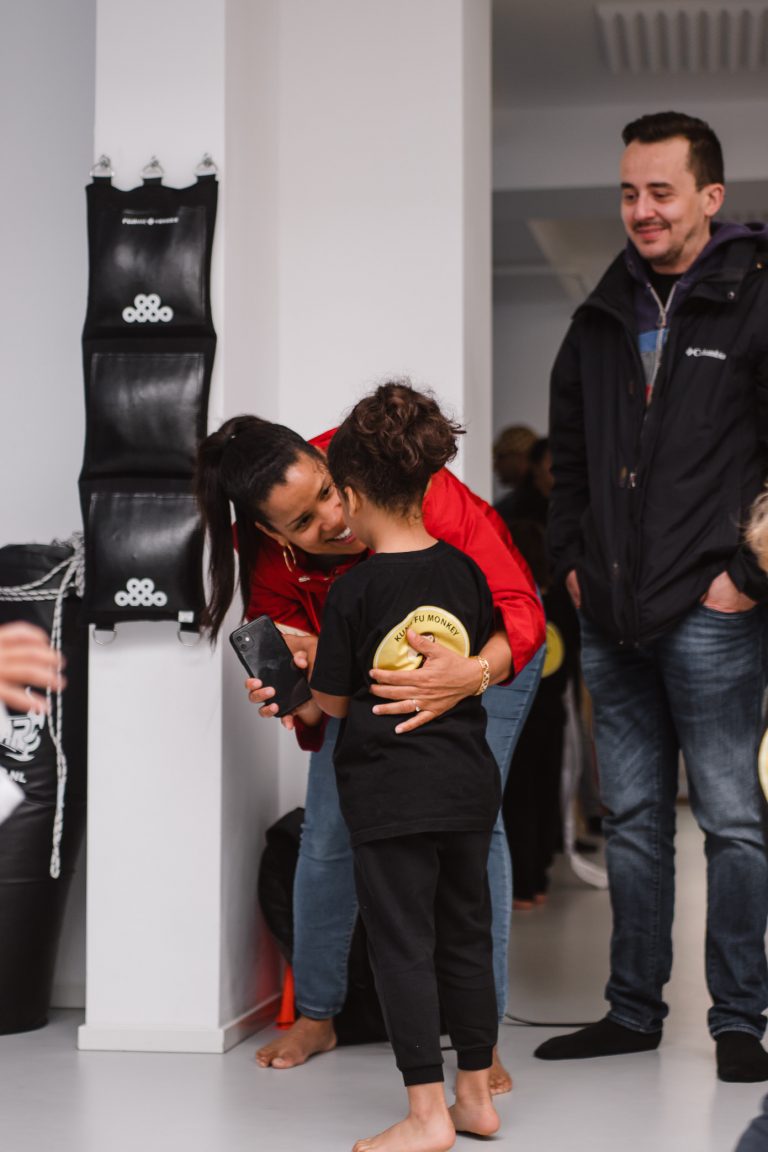 There Are No Winners & Losers in Kung Fu
There is a long list of benefits associated with participation in kung fu and team sports, but you won't find "winning" listed anywhere. Winning is something we all love to do, but in kung fu we don't necessarily classify ourselves as winners or losers. As parents, we understand that winning or losing doesn't define who we are. When we look at the traditional team sports, the definition of success no longer centers around character development, life lessons and having fun. Winning is usually the only thing that matters and that "win-at-all-costs" mentality, can be a heavy price for children to pay! Only a small percentage of children thrive in an  very competitive, "winning is everything" team sports environment, but the negative aspects of team sports can turn a healthy learning experience into one filled with anxiety and lasting feelings of inadequacy and depression for others. In today's world of youth team sports, the pressure to win is almost always present in every area of their lives. With a martial arts like kung fu, it's the opposite.
The Overarching Goal of Martial Arts is Self-Mastery
The goal of most sports is to master that sport itself. Football players want to master football. Hockey players want to master hockey. Dancers want to master dancing. In kung fu we are not only interested in learning the techniques of our kung fu system, but also learning to be empowered through all aspects of our lives. The most marked and amazing difference between kung fu martial arts and other sports is the accomplishment of self-mastery, which is so much more than a physical or even mental exercise.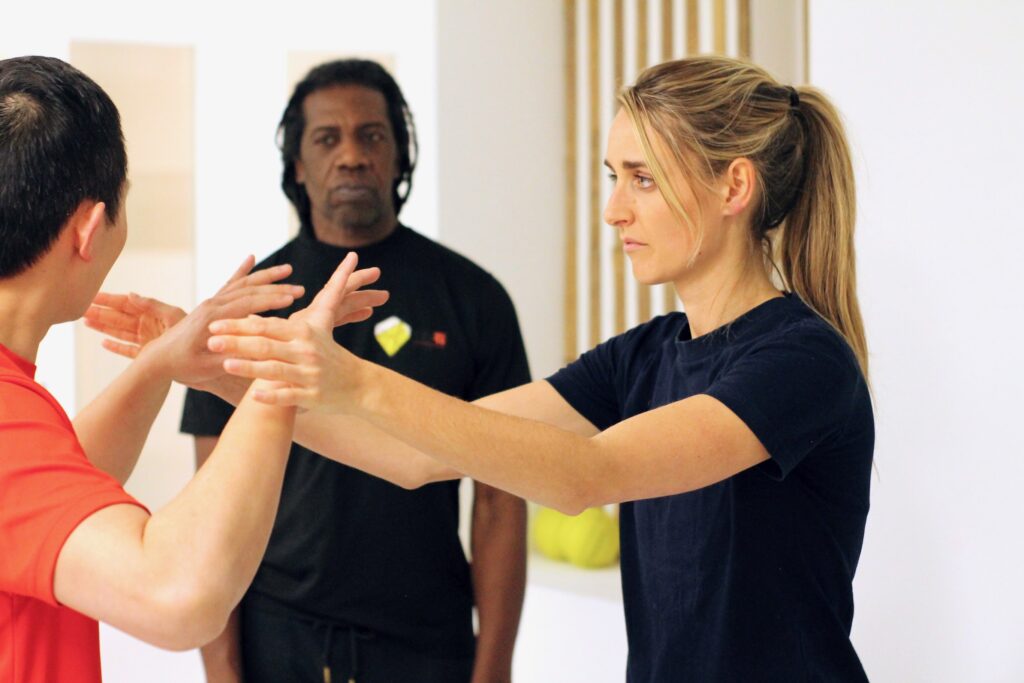 Ben jij klaar voor je eerste les bij KEI Kung Fu?
Meld je aan voor een proefles en kom vrijblijvend kennis maken met Wing Chun, onze leraren en andere deelnemers.
Our kids kung fu program focuses on what is truly important, which is keeping the focus on your child and helping him/her to become the best person that they can possibly be. We help children build character, self-confidence, discipline and respect by setting achievable goals in a fun, stimulating and bully-free environment.  We believe in positive encouragement, unconditional support and respect for one another. As parents, you might be tempted to sign your child up for team sports programs like the one that you grew up with. It's only natural. But do yourself and your children a favor and consider the advantages of a kids martial arts program.
Here are just a few advantages to consider when choosing for our kung fu program:
Every child can take part in kung fu. No one sits on the bench.

There are no Losers in Kung Fu.

Kung Fu is not a seasonal activity.

Great physical workout for children of all ages.

Success in kung fu carries over to the classroom.

Students proceed at their own pace.

All students at all gets personalized attention.
At KEI Kung Fu, we are all about changing our community one student at a time. One of our aims is to equip our students with the skills to be leaders in their communities, in which they can make a true impact. And we love to see how martial arts changes lives and how people grow because of what they learn in our classes. You can sign up for your introduction class today! Want to know more? Feel free to get in touch with our team.