The Importance of Internal Arts
One of the topics that's often discussed within the martial arts relates to the difference between 'internal' and 'external' martial arts. To make the matter very simple, an external martial arts will generally have physical application of force as a main focal point. Usually the main aim will be to minimise the extent to which one relies on muscle tension to develop power, speed and endurance.
An internal art on the other hand, will have greater focus on the use of mind-body synergy, energy, and will put more emphasis on redirection and deflection rather than direct opposing force. Usually, there is also a lot more emphasis on health benefits than on combative skills. You will find that an internal martial artist will enrich their practice through proper alignment of the body, and partner routines to develop certain qualities of sensitivity and power, all of which encourage the quality of 'release' within the body.
Of course there are many grey areas in between, and students of an art like Taiji might argue it offers both – development and use of internal cultivation for health, but the ability to deliver martial skills as powerful as those shown in a striking art like boxing. 
It takes a great level of patience and dedication to practice an internal martial art, which many Westerners lack nowadays. Spending hours striking on focus mitts, push-ups, and sparring generally has more appeal than cultivating quality breathing, balance, and mindfulness. When it comes to external martial arts styles, it is generally true that results can be attained  more quickly, if your goals are to develop more self-defence and street fighting skills.  However you may miss out on so many other essential qualities of training if you don't consider an internal practice like Qigong or Taiji.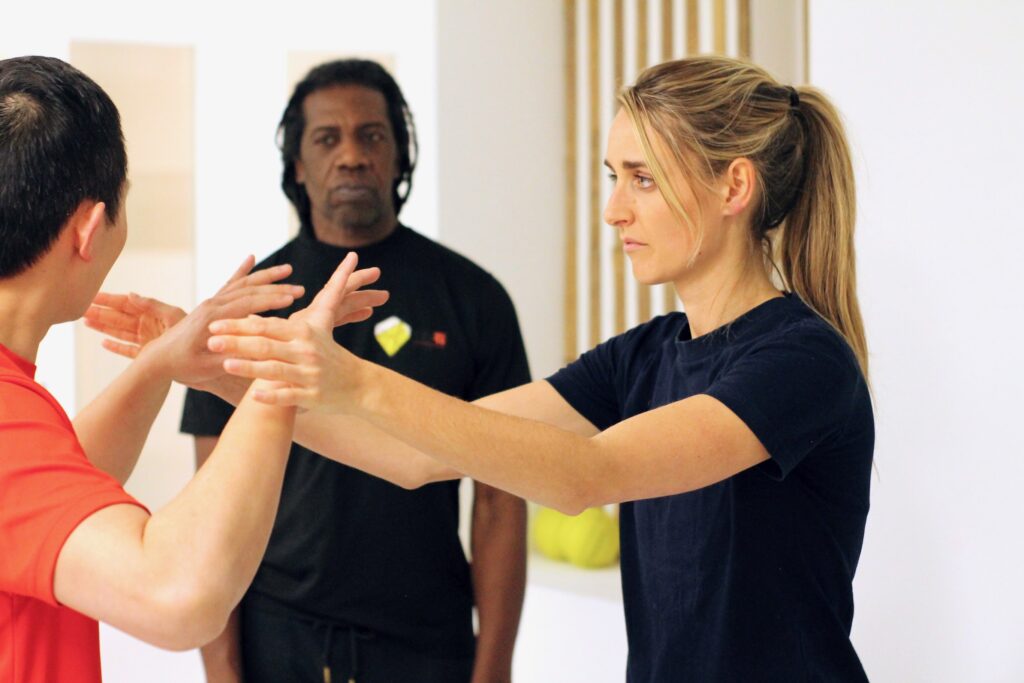 Ben jij klaar voor je eerste les bij KEI Kung Fu?
Meld je aan voor een proefles en kom vrijblijvend kennis maken met Wing Chun, onze leraren en andere deelnemers.
Qigong & Taiji Workshop With Sifu Torben
Event Details
Join us from September 22-24. This 3-day seminar will provide an ideal way of practicing and building an intimate knowledge of how energy is created and generated through our bodies for martial arts and overall health. Utilizing principles from Taiji & Qigong, Sifu Torben will explore concepts, training methods, and drills for mind-body connection and internal skill development. These skills are not style specific and can be applied in any martial art or to your overall health. Participants from all styles, affiliations, and ability levels are welcome!
Learn clear and easy-to-follow lessons from Europe's most accomplished internal arts practitioner– a rare and not to be missed opportunity

Foundation skills and techniques for Taiji & Qigong

Learn how to use the internal arts in a martial arts way.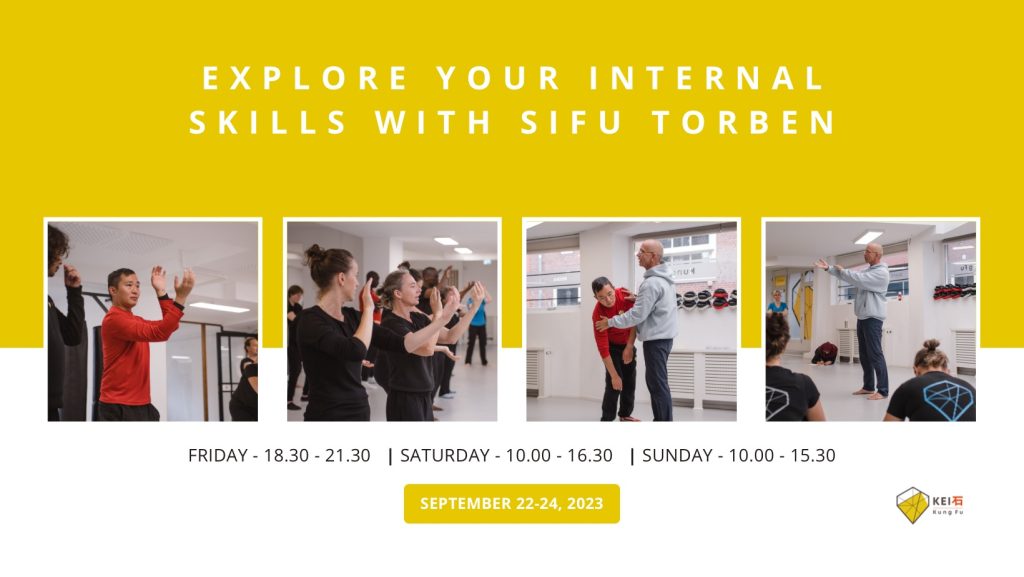 The workshop is suitable for all skill levels from beginner to advanced. Sign up for the early bird option here.
About Sifu Torben
Sifu Torben is a very experienced teacher and is known for his compelling and thoughtful way of teaching with an emphasis on practical demonstrations and simple explanations. With regard to his own development in the art of Qigong and Taiji, Sifu Torben Bremann has an open and modest approach, always willing to find new paths to excellence. He was trained by famous masters, including Wee Kee Jin since 1999, and (others of Master Huang's Senior top students) and Sam Tam since 2005, and belongs to the "inner circle" of these masters.
We believe that this workshop will make a valuable contribution to your understanding of mind-body connection of everyday life and the internal arts (regardless of the style you follow).